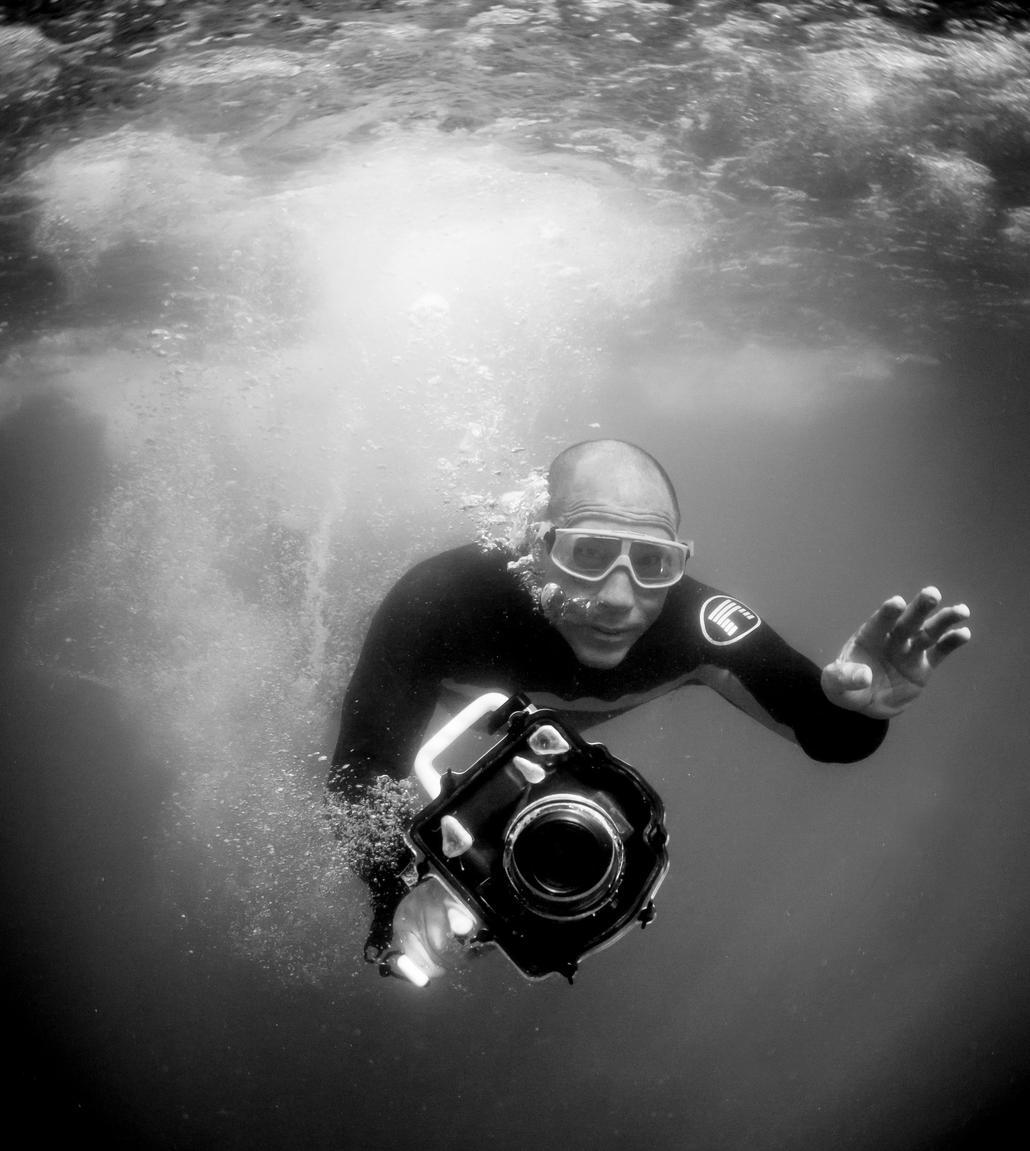 By Aaron Chang

Sometimes when I'm feeling blue, all I need to do is take a few minutes and remember one of my favorite places to find peace – the tropical shallows around the ocean reefs.
A place where the blues meld together and my thoughts are replaced by a crackling silence of strange underwater sounds.
This water I've seen, felt and listened to all of my life – diving under waves on my way to the surf, enjoying the warmth of the tropical waters and feeling the awe of being instantly transported to another world.
On this day, I was on a boat with my family and friends. We stopped to get out of the heat. Jumping off the side, this was what I saw…
I'll never forget the peacefulness of this moment.
It's my hope that this photo brings you a feeling of tranquility that this moment gave me.