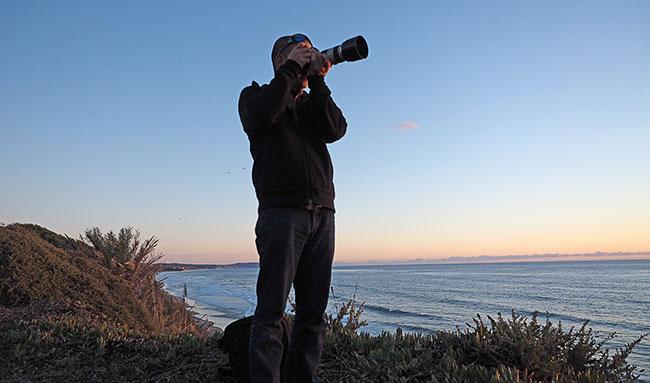 By Aaron Chang

Every once in a while, things line up with such synchronicity, that the beauty of the moment is overwhelming. On this night, I was feeling happy — hopeful for good things to come. 
The clouds were moving in such a way that I was overcome with awe at the artistry of the scene unfolding before me…
I love the curve in the top cloud… it reminds me of how alive the ocean is — the tiny grey puffs next to the mouth of the sea creature about to be devoured… 
Constantly morphing, fading in and out of recognizable shapes. In music, this would be the top line. The high notes playing the melody. 
In the middle of the photo is the sun, dipping below the horizon, reflecting its glory on the open sea. 
The foreground of exposed reef at an ultra low tide always fills me with a sense of wonder. Minnows swimming, spiny urchins on guard and crabs climbing in and over the reef is fascinating.
Altogether, with the sky and its melodic feel, the solid sun shining bright, dependable as we move around it and the twinkling reflections from the tide pools and the life they foster, gave me an utter sense of gratitude for the gifts of the day.
I hope you enjoy this photo as much as I did capturing it.